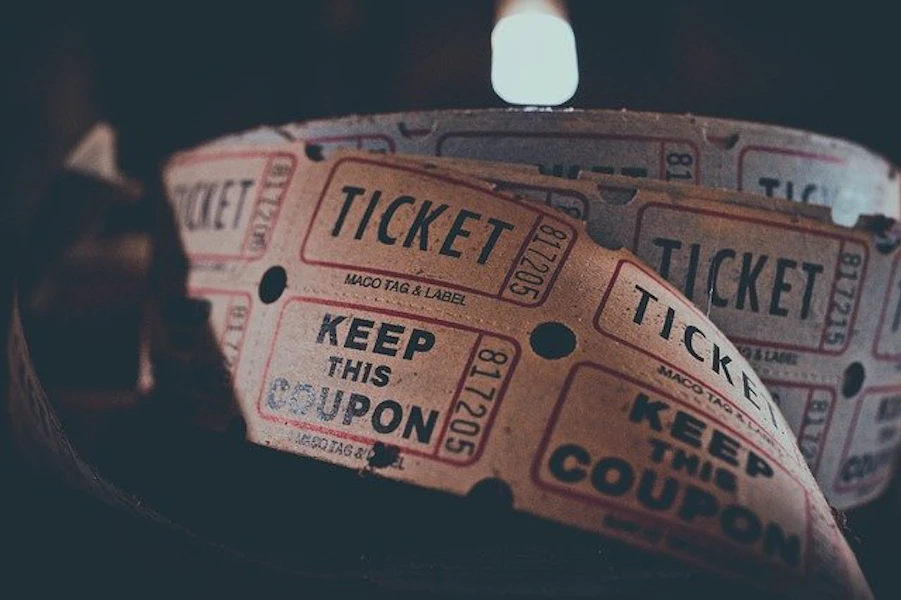 10 Ways To Score Cheap London Theatre Tickets
When it comes to theatre art, there are very few places better than West End - the theatre district of London. Some of the best plays in the world have been screened in  one of the many theatres in this district. Crowds have enjoyed brilliant pieces of acting from some of the most well recognized names in the theatre world.  
While a majority of people might associate theatre as a hobby for the wealthy and a luxurious indulgence that seems out of reach, in reality, it is far from that. West End tickets can often be found for very cheap prices. In order to get these tickets for cheap, however, you will need to get creative and find ways to score these tickets! 
Here are ways to grab these tickets and even attend plays in places such as Fringe theatres or pub theatres, where it is considerably cheaper. West End plays should be enjoyed by everyone and through these clever tricks, you can watch some fine performances without having to spend a fortune. 
How To Get Cheap Theatre Tickets London
1. Day Tickets 
When it comes to West End shows, the trend is such that if you do not purchase your tickets beforehand, the chances of getting them at the venue is slim to none. However, Day Tickets are a loophole to this rule. These are tickets made available to the public on the very day of the show, specifically a couple of hours before the show kicks off. These tickets include front or side seat tickets, which give audiences a limited view of the proceedings. Each theatre has tickets on sale and you need not wait around in one place. You can simply go from theatre to theatre to get yourself the tickets you like. However, most of the day tickets are restricted to two tickets per person, hence you may not be able to purchase some for your friends.  
 2. Third-Party Ticketing Websites: Headout, Encore & More
Theatres and the management behind them often use their websites or other third party websites to ensure that their tickets are available for purchase. On the theatre website, you will often find that the tickets are full price and come with limited availability. If you are looking for last-minute tickets, your best bet would be on third party ticketing applications such as Headout, London Theatre District, and Encore.  
Headout is perhaps the most reliable source for your tickets to a West End show. You will often see discounts between 20-40% on almost all tickets. With a great inventory of shows happening in and around London, there is a great chance that you will find tickets at the last minute. This is helpful as it means you do not have to wait in queues or go to a ticket booth, you can simply purchase them with a click of a button. 
3. If you are feeling lucky, try the West End lottery
Willing to see if lady luck favors your side? What better way to find out than by enrolling in a West End lottery, where you will get to watch hit shows such as Hamilton for the low price of £10! Certain theatres often have restrictions such as cash-only payment, limited tickets, and photo ID requirements.  
The process of procuring these tickets is relatively simple and there are three ways you can win a ticket. 
On the day before the show: On certain shows, the theatre conducts a lottery with a 22-hour window, where you can apply for the ticket through their app or website. 
On the day of the show: Almost all the shows in West End conduct a lottery just 2 to 3 hours before the show and you will have to be present to buy the tickets for the lottery. 
Weekly lottery: hit shows such as Matilda, School of Rock, and Book of Mormon, take your details on the website and conduct it once every week.
4. Theatre membership: Cheap tickets for a lifetime
If you are a connoisseur of the arts and wish to support the movement, you can do so by taking a membership. However, if you wish to procure tickets for cheap and enjoy bar discounts, the membership can be very useful. Each theatre offers a membership, which is often an annual payment ranging between 15 to 80 pounds. The membership allows you to snag tickets days before they go on sale to the public. You also get other benefits such as free preview shows, a full release of program itinerary before public release and more. Through memberships you can get the best tickets for the cheapest prices. 
5. Get the best possible prices on shows with a London Pass!
Perhaps the best way to snag tickets for the cheapest rate is through a London pass. This pass allows you to purchase tickets at a discounted rate of 25% over retail price. From award-winning shows such as Thriller to Aladdin to entertaining shows like Kinky Boots and Wicked, you can get tickets to these shows at a great price. The pass also allows you to enjoy the city of London with great flexibility. Enjoy access to public transport, tours of the city, match tickets and more. 
6. Standby tickets: A frugal alternative
If saving money is your primary goal, then the best way to attend a West End show is by scouring for returned or canceled tickets. Cancellation or returns on any show is almost always a possibility. These tickets make their way back to the box office and can be found for heavily slashed prices. You can get the tickets early in the morning, around 8 AM when the theatre opens or around 90 minutes before the start of the show. You should also bring both cash and credit cards as the box office may prefer one over the other.    
 7. Group discounts
Theatres often provide huge discounts, up to 50% off on the price of tickets when you purchase it in a group. If you are looking to spend some quality time with your group of friends and family, you can choose from a range of entertaining shows that people of all ages can enjoy. Note, only groups of over 6 people can avail of the group discount. From classics to new age comedy, there is a wide range of options you can pick from. As it can be a daunting task to find a single show to watch with friends, you can find a list of shows that are great to watch with a group. 
8. Kids Week: The best time to watch shows with your family!
Perhaps the best way to spend quality family time is by indulging in a family-friendly West End show. If you are looking to save money, the best way to go about it is by booking tickets on Kids week, where children under the ages of 16 can enjoy some of the best shows West End has to offer. In order to avail the offer, the children must be accompanied by an adult and adults can also purchase two extra tickets for half price. From musicals to comedies, there are a wide range of shows for enthusiasts to pick from. It is a great way to introduce your family to the wonders of theatre.
9. TKTS: The official partner
Being the approved discount-ticket provider for the Theatre society of London, your best bet to get cheap tickets is through TKTS. They offer all tickets on sale and you can even snag some tickets at the last minute. Sometimes you can even snag a ticket for up to 50% off. As there is only one counter in West End at Leicester Square and people often line up from the early hours of the day in order to get tickets. If you are looking to snag matinee tickets TKTS booths are the best place to get them for a cheap price, however, you will need to be at the counter at 9 AM to get them. 
10. Social Media Deals
Keeping up with the age of social media, most West End theatres keep their followers and fans engaged by hosting regular contests on their social media pages. These contests generally include discounted (or free, if it's your lucky day) West End tickets for the winner. There are also many giveaways where influencers host contests on their social media pages and give cheap West End tickets to the winners. To take advantage of this tip, follow the pages of all major West End theatres and productions. Any time there's a contest announced, you'll be the first to know! Staying updated on social media also ensures you don't miss out on important discounts and promo code announcements.
Half Price West End Tickets
For newbies in Theatreland, know that TKTS booths in London are referred to as the half-price ticket booth and you can get some of the most popular shows in town for half its retail price. You can find the said tickets a day before the show or even a week in advance. However, you will need to be lucky as these tickets get sold out very quickly. 
Insider Tips for Scoring Cheap West End Tickets 
Weekend Vs Weekday
One of the best ways to procure tickets for cheap is on weekdays. The crowds always prefer going out for shows on weekends, hence the prices are always higher on weekends. Weekday shows on the other hand have very less attendances, which is why theatres only have single shows on weekdays. Another advantage of getting tickets on the weekdays are the small crowds. Unlike weekends where you may meet with a horde of people, weekdays are relatively nicer.  
Morning Show Vs Evening Show
The morning show or the Matinee as it is called, is a great time to catch West End shows. The tickets are some of the cheapest on any West End programme and the timings ensure that crowds are relatively lesser. If you want to avoid crowds, matinee shows during the weekends are the best. Evening shows are perfect for a night out, timings are convenient and tickets are reasonable. If you are solely looking to attend a show and save money, matinees will be your best bet.
Early bird preview tickets
Almost all of the productions, big or small have preview performances. These are performances where the play is still under progress. It means certain elements of the show such as the stage, set etc. might be incomplete. These tickets are far cheaper, but you still get the full value of the show. If stellar acting performances are what you are after, this may be the way to go! Another great thing of note is that you will see these shows even before the press gets to see them. 
West End Newsletters 
If you are an avid theatre goer, signing up for a newsletter might just be the best way to stay informed about the ongoings at West End. A newsletter will contain important information about upcoming shows and programmes along with additional discount codes for the said shows.   
Student discounts
For the young theatre enthusiast, student discounts are often a saving grace. Once you furnish your valid student ID at the ticket booth or an online copy at the ticketing website or app, you can avail some great discounts. 
By now this guide would have answered most of your questions on procuring cheap West End tickets. These methods work well to a certain extent and you will get a ticket for shows that are cheaper than regular rate. Today's booming technological innovations have made theatre even more accessible to the public. From applications to websites, almost everyone can procure theatre tickets. The rise of movies and TV have also made theatre acts step up their game and become inclusive. If you are looking for cheap west end tickets, you are sure to find them through these means!
Frequently Asked Questions
Q. Where can I buy cheap Theatre tickets in London?
There are multiple ways to buy cheap London theatre tickets. Some of the sure shot ways are using apps like Headout, Encore etc, heading to the TKTS Booth on the day of the show, using a London Pass and making use of the group discounts. 
Q. What are Half Price West End Tickets? 
The TKTS Booths also known as "The Half Price Ticket Booth" sell tickets to some of the most popular shows in town at half the price. You can find the said tickets a day before the show or even a week in advance. However, you will need to be lucky as these tickets get sold out very quickly. 
Q. How can students get cheap West End tickets?
If you're below 25 or a student (valid id required), you can avail student discounts on almost all shows on West End.
Q. Are tickets cheaper at the box office?
No. Tickets are not cheaper at the box office. In fact, box office rates are full price. 
Q. Are matinee shows on West End cheaper?
Yes. Matinee shows tend to be cheaper than evening shows. Moreover, it is relatively quieter as very few locals attend matinee shows.