Get Discounted London Theatre Tickets for West End Shows
Considered the most prestigious commercial theatre in the world, along with New York City's Broadway, London's West End is amongst the most popular attractions in London. The appeal of West End doesn't extend to just tourists but locals as well, with many of the popular London theatre shows selling out on a daily basis. Given their popularity, most West End tickets are quite expensive and tend to sell out pretty fast. With the current ticket prices, you can only watch a West End show once, especially if you're a tourist in the city and have other expenses to worry about. Disheartened? Don't be! We have just the solution for you.
Theatre fans won't have to think twice about watching their favourite show when they can get discounted London theatre tickets using a few handy tips. While most people are aware of TKTS and cancellation lines as hacks for availing of discount London theatre tickets, there are many other ways to do that. Discover some smart ways to get discounted London theatre tickets for your favourite shows.
What is the Best Way to Get Discounted London Theatre Tickets? Book Online.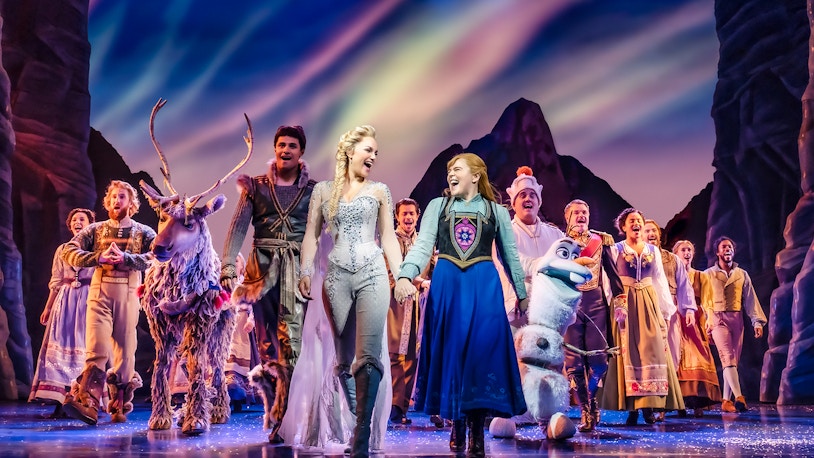 To make your West End experience seamless and hassle-free, your best is to book discounted London Theatre tickets online.
When you book West End tickets online with London Theatre Tickets, you can take advantage of multiple benefits like low prices, exceptional 24/7 customer support, and a wide selection of West End shows to choose from, along with fantastic discounts and cashback offers.
You can also select seats of your choice when you book your discounted London Theatre tickets online.
Other methods of obtaining discounted London Theatre tickets can include long waiting times or are based entirely on luck, such as day tickets and lottery tickets.
Book Now
What are Some Other Ways to Get Discounted London Theatre Tickets?
Book Discounted London Theatre Tickets on Headout
Theatres and their executive teams leverage their own websites as well as third-party platforms such as Headout to make sure that tickets are on sale to the public.
Booking your tickets with Headout makes it easy to reserve last minute, allowing you the convenience of flexible validity periods and seating preferences. Plus, you can save a substantial amount of money!
For the best deals on London theatre tickets just in time for your show, look no further than third-party applications like Headout or London Theatre Tickets.
You will find exceptional discount prices and a wide selection of West End shows on ticketing apps to choose from!
Book Now
Book Discounted London Theatre Tickets Online
Take advantage of our platform for the most dependable source of discounted London Theatre tickets! Many tickets come with generous discounts of up to 40%.
By booking your tickets online with London Theatre Tickets, you can savour late-minute reservations, flexibility in terms of validity dates and preferred seating options - all at unbeatable discounts!
The abundance of shows in and around London provides a great opportunity to snag tickets at the last minute or at discounted prices.
Booking discounted London Theatre tickets is advantageous because it not only eliminates the need to stand in endless lines or visit ticket booths, but you can also acquire them with just one click of a button!
Book Now
Off-Season Perks
The timing (both date and hour) of the show has a direct impact on its prices. For instance, tickets for a weekend evening performance will be more expensive than a weekday matinee performance.
Ticket prices shoot up around the holiday and summer when many people travel to London. You can get discounted London theatre tickets during off-season dates if you plan your trip carefully.
When booking your West End tickets online, check the price difference between a holiday/weekend date and a weekday one and proceed accordingly.
Back Seats
Usually, seats at the back of any theatre are cheaper than those closer to the stage.
There are also quite a few seats marked 'obstructed view' that are much cheaper than even the cheap seats though the view of the stage is partially blocked.
When booking your tickets, take a good look at the theatre seating chart to identify which seats are obstructed and which ones are at the back of the house and thus cheaper.
Some West End theatres also offer a standing room where the tickets are discounted.
Social Media
Keeping up with the age of social media, most West End theatres keep their followers and fans engaged by hosting regular contests on their social media pages. These contests generally include discounted (or free, if it's your lucky day) West End tickets for the winner.
There are also many giveaways where influencers host contests on their social media pages and give free/discounted London theatre tickets to the winners.
To get your hands on some offers and cheap London Theatre tickets, follow Headout on Instagram.
Follow Headout on Instagram
Early Bird Tickets
Every West End show is released in two phases: the preview stage and the opening night.
The early bird preview tickets usually come at discounted rates and are a great way to catch amazing shows without burning a hole in your pocket.
If you book West End tickets well in advance, you can take advantage of the discounted early bird preview tickets.
Depending on the popularity of the show, these early bird preview tickets sell out in a flash so you'll need to keep an eye out to grab these tickets.
Tips on Buying Discounted London Theatre Tickets
The Right Show
The Right Seats
Weekend vs Weekday
Matinee Show vs Evening Show
West End Newsletters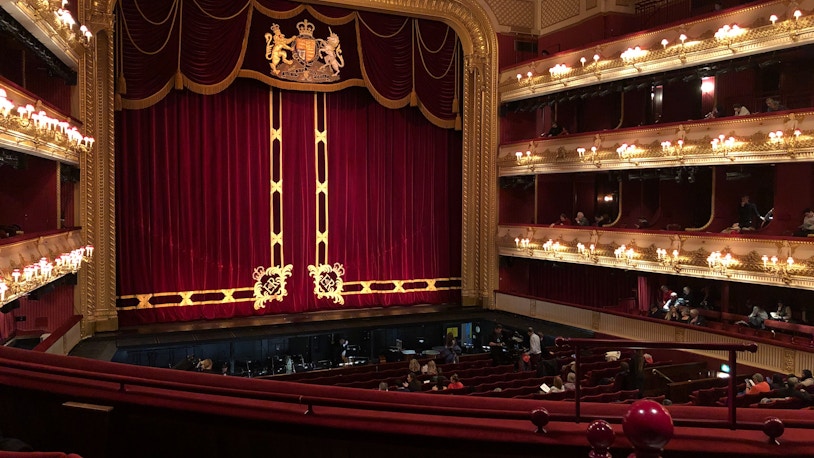 The West End district is massive with a variety of plays and musicals running at all times. There's something for every kind of viewer at West End from hilarious comedies to grim dramas. But in a bid to get discounted London Theatre tickets, don't compromise on the show.
A wrong show selection can pretty much ruin your West End experience and isn't worth the discounted price. A smart way to make sure you don't pick the wrong show is by reading the show synopsis and reviews before booking your tickets. Once you know what the show is about and other viewers' reactions to it, you can make an informed decision.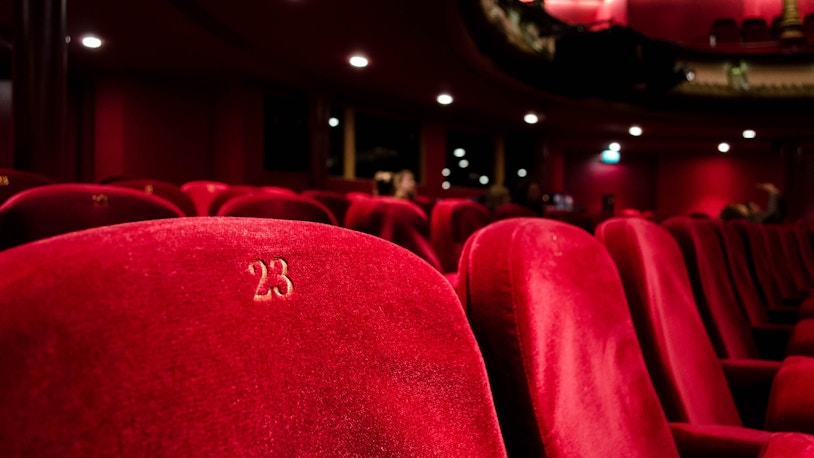 The seats you pick have a huge bearing on your overall experience. While discounted London theatre tickets will help you save a lot, you shouldn't compromise on the seats because a seat with obstructed views of the stage can really hamper the quality of your experience.
There are certain things you need to consider regarding seat selection when booking your tickets. For musicals, try and get front-row seats in the royal circle or middle-row seats in the stalls. If you're watching a play, try and score seats that are as close to the stage as possible for the best experience.
Avoid the corner seats across all sections since the view is usually limited.
To make seat selection an easy process, take a good look at the seating plan of the theatre you're going to visit.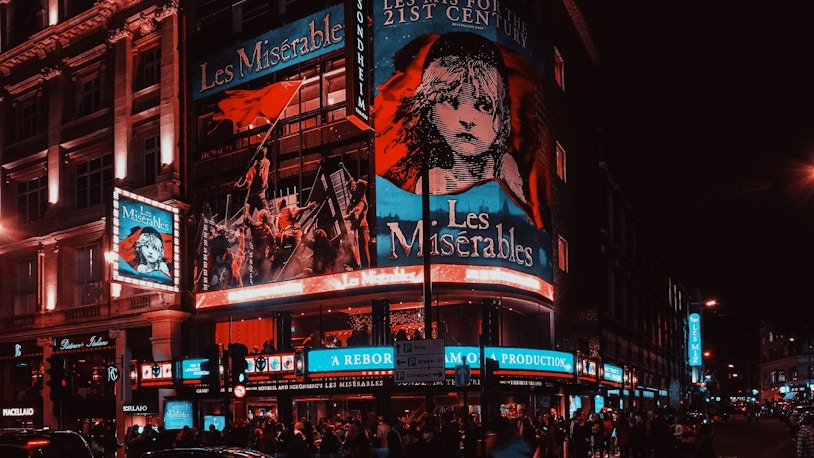 West End ticket prices vary depending on the day of the week.
The tickets are much cheaper on weekdays.
This means that tickets for weekends are not only more expensive but are harder to get given the heavy demand. If you're looking for discounted London theatre tickets, a weekday performance is a correct choice.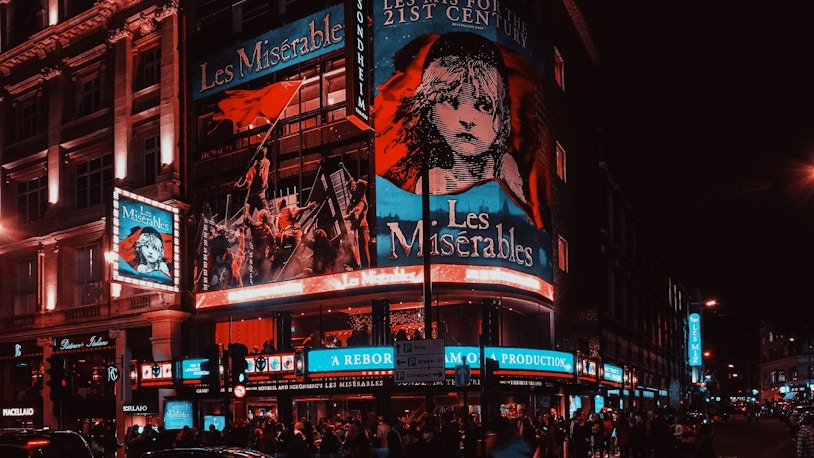 Opt for a matinee show to get discounted London theatre tickets.
Matinee shows take place during the afternoon while evening shows take place around 7:00 PM.
Usually, matinee performances are cheaper given that most people consider going for West End shows an evening experience.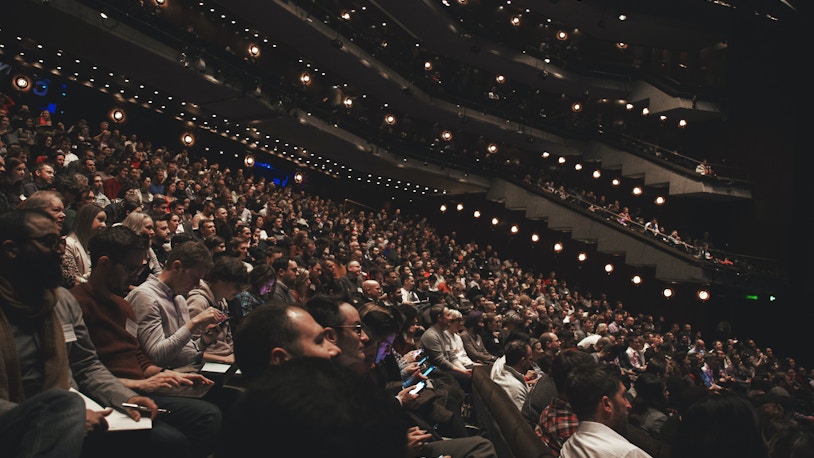 Many theatres in the West End publish a weekly or monthly newsletter.
These newsletters often include additional promo codes for many popular shows.
Sign up for a couple of the popular theatres' newsletters to stay updated with these promo codes and save more on your West End tickets.
Once you receive the newsletter, book your tickets as soon as possible because only a small set of discounted London theatre tickets are released at a time.
Frequently Asked Questions About Discounted London Theatre Tickets
Q. What is the best way to buy discounted London theatre tickets?
A. There are many ways to get discounted London theatre tickets. However, one of the best and most convenient ways to book discounted London theatre tickets is to buy them online.
Q. What is the best time to purchase London theatre tickets?
A. It's best recommended that you buy your London Theatre tickets at least a few days prior to the show in order to snag better seats at a better deal! You also have the chance to score more discounts prior to the show date than on the same day. If you're looking to buy same-day tickets, booking online is the most convenient way.
Q. Do you get discounts at the box office for London theatre tickets?
A. Unfortunately no. You cannot score discounts at the box office. You will be required to purchase tickets at full price. We recommend purchasing your tickets online to score additional discounts and cashback.