The Lehman Trilogy Review
8th February, 2023 | By Vandana Lohia
The Lehman Trilogy review is out now!
Sam Mendes tells the captivating story of three Jewish immigrants who went on to profoundly shape America. Read The Lehman Trilogy review to find out if the critically-acclaimed Broadway play is worth a watch.
After captivating audiences on Broadway in 2022 and enjoying two wildly successful London runs in 2018 and 2019, The Lehman Trilogy will be returned to West End's Gillian Lynn Theatre in 2023. Michael Balogun, Hadley Fraser and Nigel Lindsay have been chosen to lead the all-new production of this show.
An exquisite yet humble three-person play, 'The Lehman Trilogy' chronicles the lives of the famous Lehman brothers and their legacy in history. By delving deep into the annals of time, this production tells a timeless story about ambition and resilience that will resonate for ages. Henry, Emanuel and Mayer Lehman - three Jewish immigrants from Bavaria - arrived in the US during the 1840s. Tragically, their bank's collapse in 2008 was one of the leading causes of what would be known as The Great Global Recession.
Artistic director Ben Power adapted Italian playwright Stefano Massini's work, 'The Lehman Trilogy', into a performance that could be compared to other shows like 'The 39 Steps'. A small group of actors take on various roles throughout the production, much to the audience's enjoyment.
We mustn't overlook these three talented performers; Michael Balogun (Death of England: Delroy, Macbeth), Hadley Fraser (The Antipodes, Coriolanus) and Nigel Lindsay (The Pillowman, A Small Family Business). They are all masterful experts in their craft and succeed in transforming what could have been a dull recitation of historical facts into an electrifying piece of theatre.
Acting in both roles of narrators and performers, this three-person cast captivates us with the prominent tale of the Lehmans—a family that began with a modest general store in Montgomery, Alabama before catapulting into success through finance.
The play delves into the progression of Western capitalism over a span of two centuries, and how modern America was moulded by the aspirations of Jewish immigrants. Nevertheless, it is far more than just an essay: audiences will find themselves engrossed in this gripping journey across time. Not only is the play an absolute roaring joy ride, but its three actors also take on a variety of roles with great comedy and commitment.
It's like a spectacular and entertaining history lesson! Mendes' crew has artfully arranged the performance, only adding to its beauty. The impressive revolving set is a captivating modern office that provides the perfect backdrop for an extraordinary narrative told by three talented performers, accompanied by music from a live pianist, along with remarkable panoramic projections. The visuals transport viewers through time; from the pre-Civil War South to post-9/11 Manhattan.
The Lehman Trilogy review would be incomplete without giving due credit to its lead actor trio. The three leads have all given remarkable performances, however, they put aside their impressive skills and embrace authority, clarity, charisma, as well as some comic timing. It is definitely an egoless work of art where everyone gives it their best!
In a riveting fashion, 'The Lehman Trilogy' delves deep into the roots of the American dream to uncover its darker elements.
A must-watch American classic for all history and true story enthusiasts, 'The Lehman Trilogy' gets an impressive 5 out of 5 stars.
The Lehman Trilogy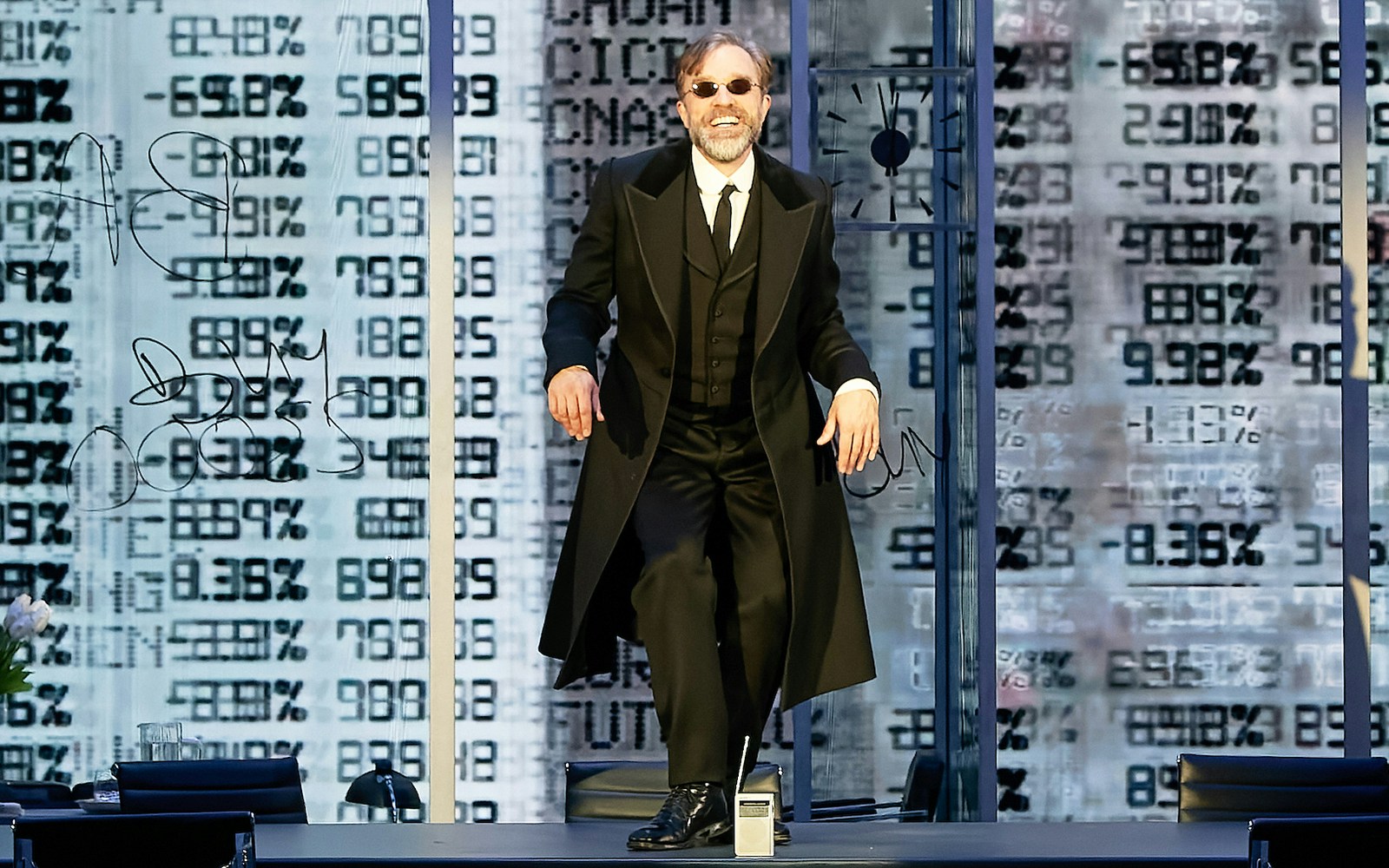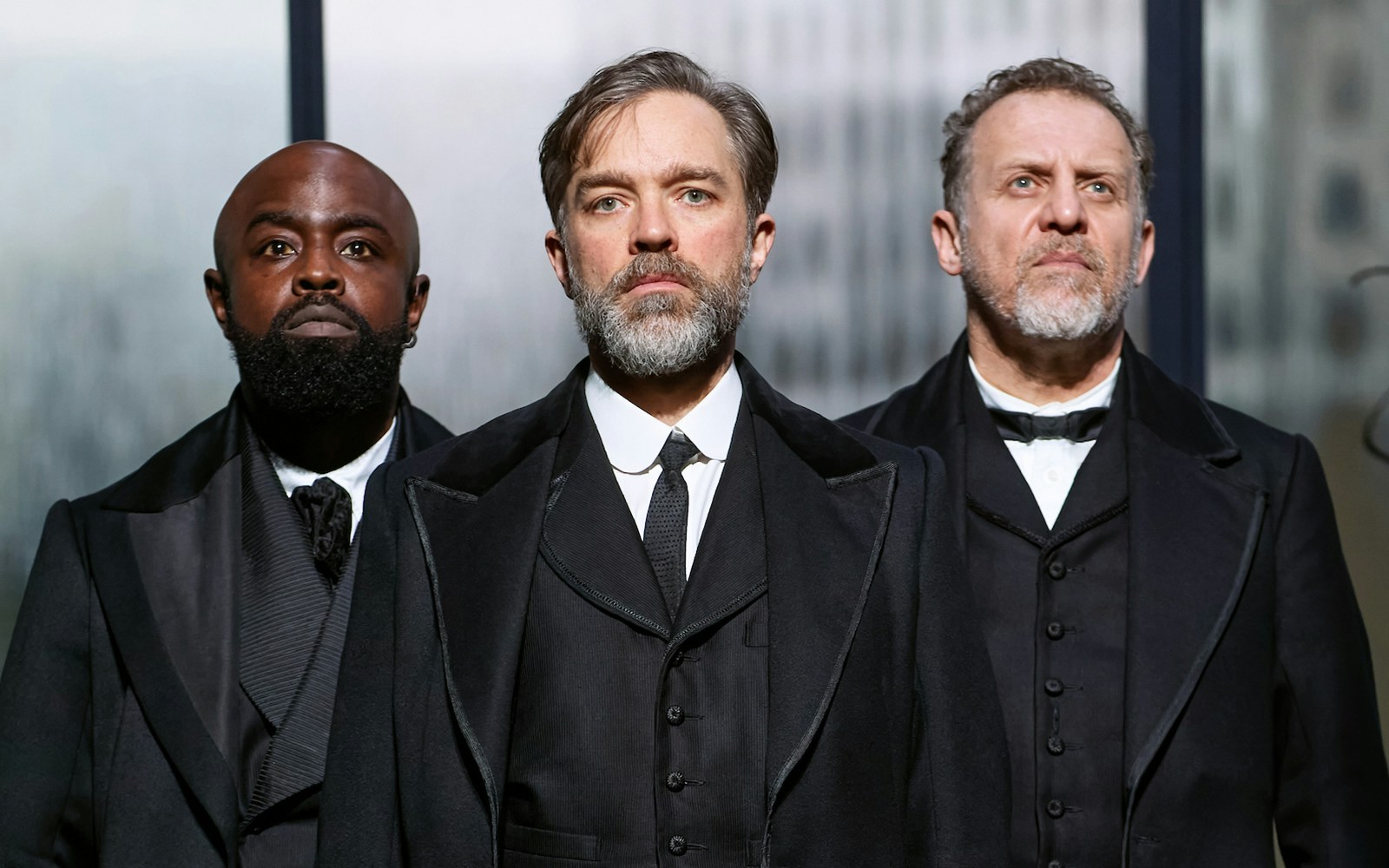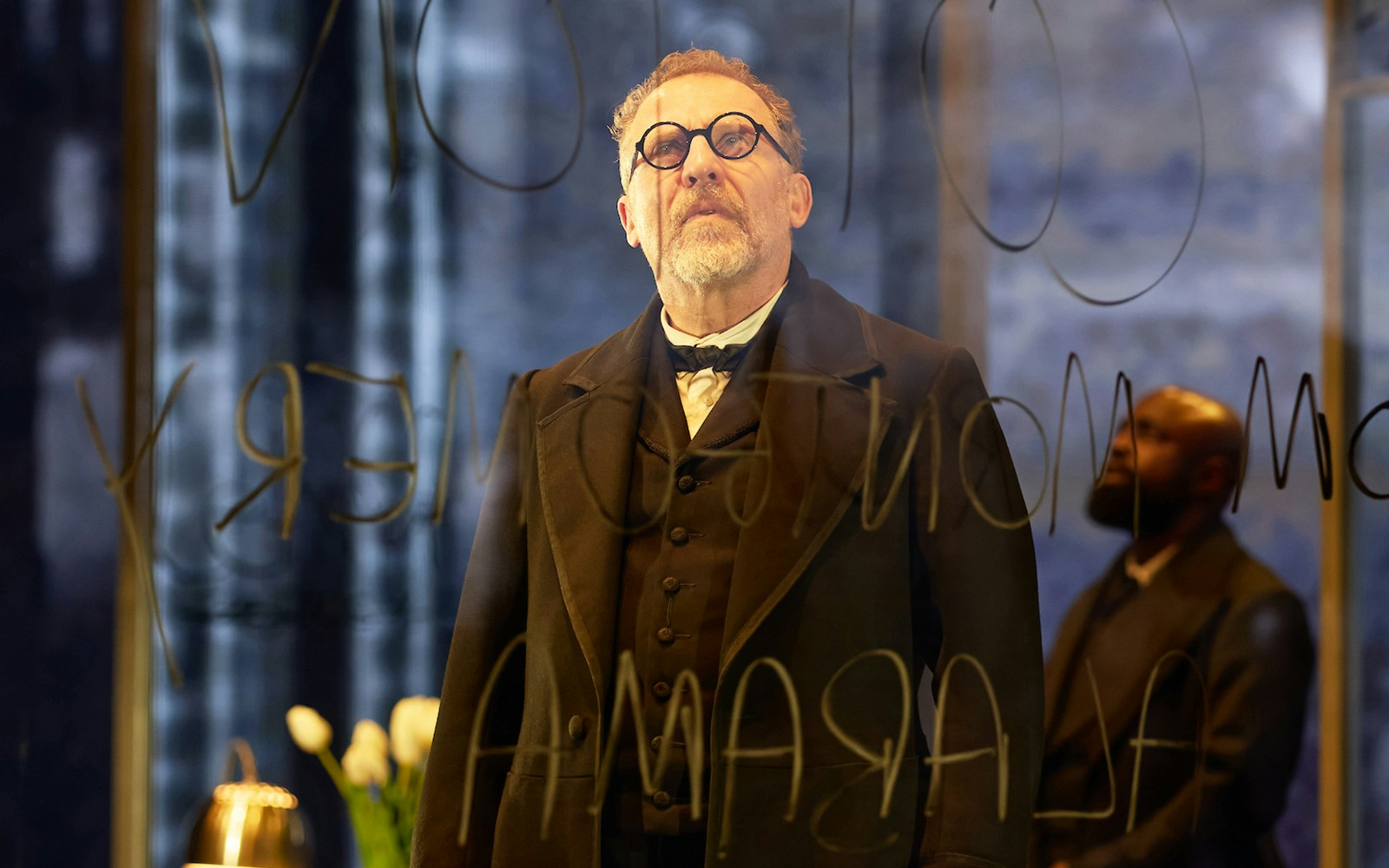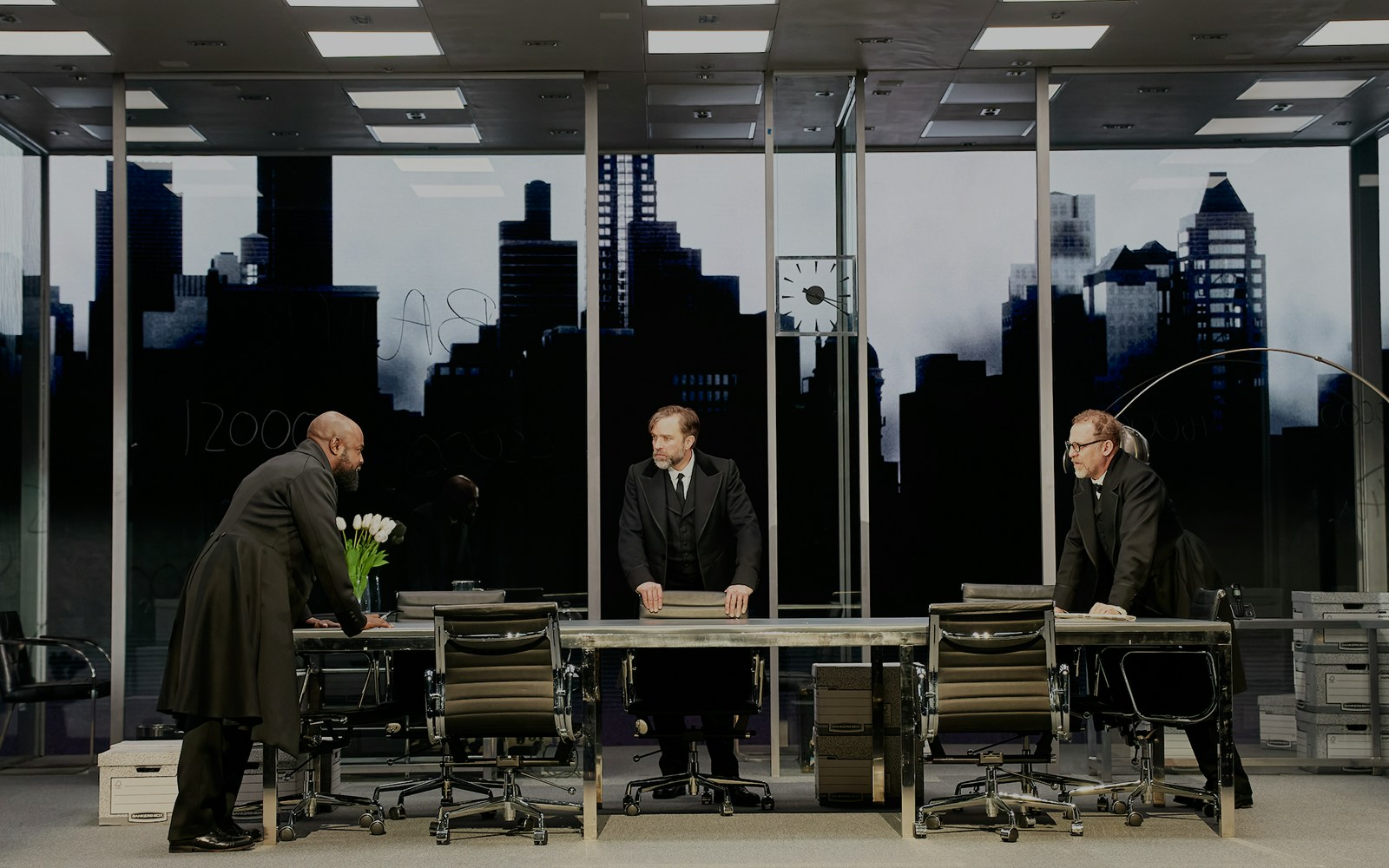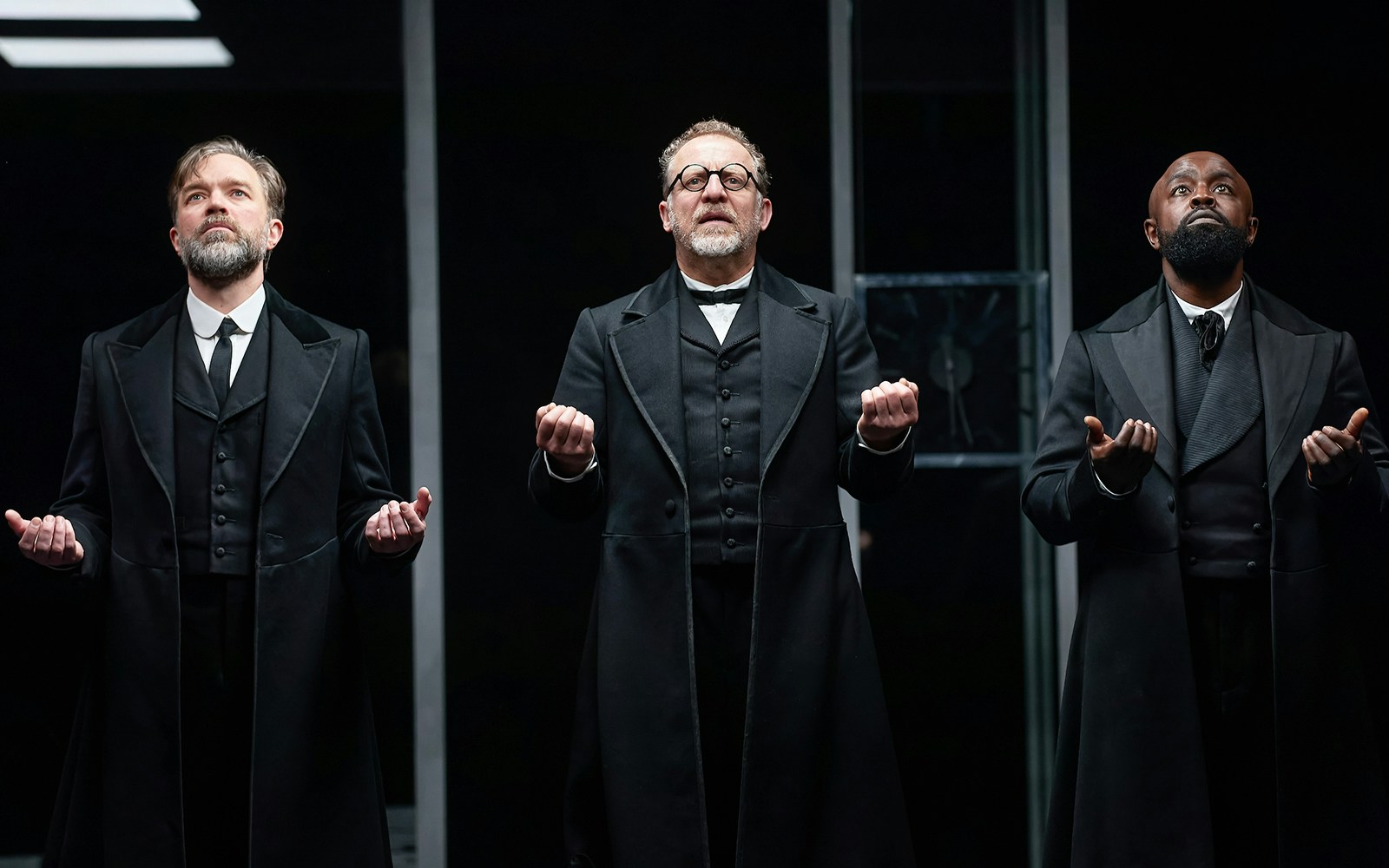 Vandana Lohia
As a student of literature, Vandana has always been passionate about drama — who can resist Shakespeare's classics, after all? — and writing. Getting to marry her love for writing and live theatre has been a dream come true.