The Lion King Critics' Reviews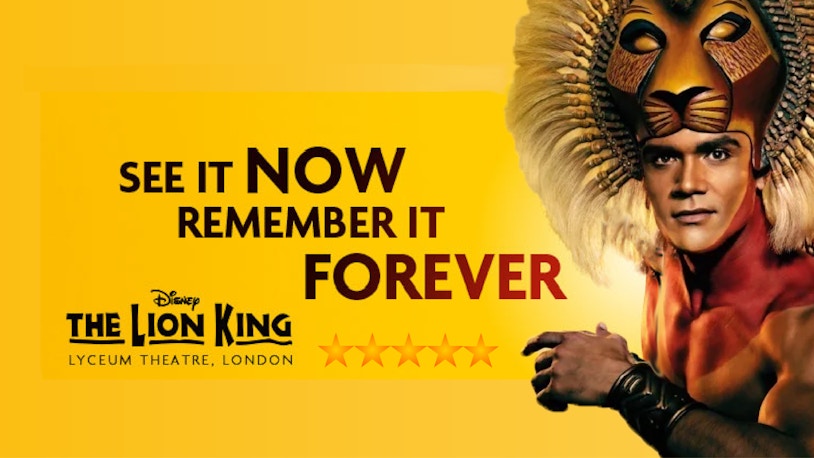 Critics' Verdict: ★★★★★
"Roaring Success"
"Astonishing"
"Garden of Delights"
"Colourful spectacle"
"Outstanding"
"Beautiful dazzle of invention and imagination"
"Avant garde techniques"
"Kaleidoscopic visual brilliance"
The Lion King Reviews | What The Critics Think
"For a global blockbuster, 'The Lion King's absolute theatricality is astonishing. Techniques from all over the world – African masks, Japanese Kabuki costumes, Malaysian shadow puppetry – are smashed together in an explosion of spectacle. It's perfect for a musical, allowing both distinct flavours and an eclectic carnival spirit."
★★★★
— Ben Walters, TimeOut
"The show's undoubted appeal lies in Richard Hudson's scenic design and the masks and puppetry of Julie Taymor and Michael Curry. Taymor, as director, is the organising visual spirit behind the show and she produces a child's garden of delights."
★★★★
— Michael Billington, The Guardian
"Its major attraction is the ability to keep a very young audience attentive, pleasing not only the kids but their parents and grandparents, who get to enjoy the fun without worrying about the behaviour of their young charges.
This is primarily because the youngsters can identify with the leading characters, played as streetwise London youngsters in both voice and body language, who mysteriously both grow into handsome royalty with American accents.
It also helps that there is a simple story in which good triumphs over evil, together with lashings of colourful spectacle the like of which they are unlikely to have seen before, even on a film screen."
★★★★
— Philip Fisher, British Theatre Guide
"Yes, this really is a musical that invents a better class of magic than those multi-million-dollar technological tricks and thrills flashing on celluloid. In a beautiful dazzle of invention and imagination, the true star of The Lion King, director Julie Taymor, has dreamed up a way of bringing an entire African jungle and its menagerie of animals thrillingly to the stage: eastern and western styles meet and merge."
★★★★★
— Nicholas de Jongh, Evening Standard
"The inventive use of large-scale sets to create the huge open world of the Savanna is so intelligently thought through and similarly the uses of traditional puppetry and shadow work to convey big scenes that would otherwise be hard to portray on a stage"
★★★★★
"Taymor has created a world that is fiercely non-literal, often to moving and wondrous effect...There's a tough-mindedness about her method of story-telling...But it works superbly. The performances in the London production are outstanding."
★★★★★
— David Gritten, The Telegraph UK
"The whole stage comes to life with puppetry, costumes and amazing set pieces throughout the whole musical. One of the most beautiful scenes is Simba and Nala playing in the grass, as the living human grass is raised up from under the stage, a whole chorus of actors with elaborate skirts and head pieces who dance, sway and sing as the grass moving in the wind, while puppet lions are manoeuvred above. Never has grass caused me chills before!"
★★★★★
"A mixture of treasured songs from the original film and newer tracks like He Lives in You from its sequel gel perfectly throughout this stunning show and with the intricate, innovative costumes, Disney could not have swept us off to Africa more convincingly."
★★★★★
— Erica Love, Your Local Guardian
"The show boasts gigantic, full-body, human-operated puppets, shadow puppets and pole puppets that work in harmony with the ingenious lighting, sets, costumes (the flower costumes felt phoned in, though) and makeup to create stunning optical illusions and theater magic. Watching a 5-year-old mouth agape at a giraffe towering over his head is worth the price of admission alone."
★★★★
— Sheri Flanders, Chicago Sun-Times
"With over 150 people onstage and backstage needed to maintain the show, and 230-odd puppets used, and the use of several languages, it is a show of dedication and love, deeply rooted in the animation as a love letter to culture and music. It is a musical spectacular which unsurprisingly saw the whole audience united in a standing ovation."
★★★★★
— Katie Bray, The Mancunion
The Lion King Review: Our Verdict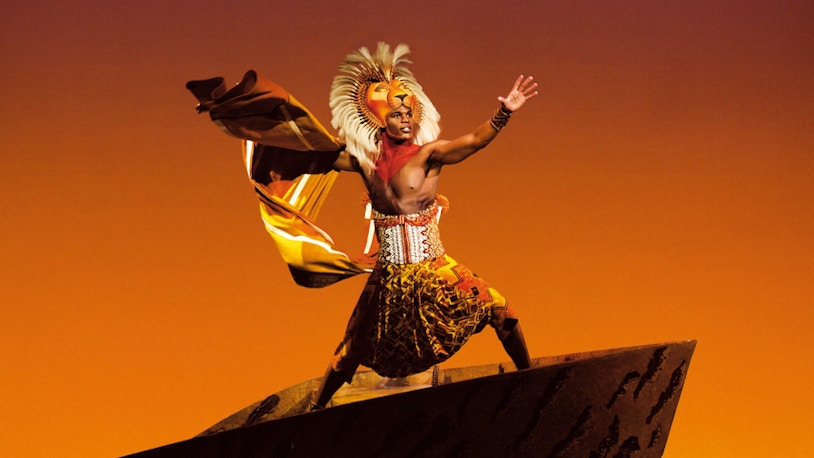 Here is what our reviewer had to say about West End's The Lion King:
In the world of musical theatre, only a few shows can claim to be as iconic as The Lion King. Playing at the Lyceum Theatre for over 20 years, the musical's larger-than-life costumes, delightful songs and unforgettable bildungsroman story make it truly extraordinary.
The Lion King is hands down one of the best musicals in London's West End, with its universal appeal to people of all ages and backgrounds. It is a classic that has passed the test of time with flying colours. The Lion King's London reviews are all singing praises of the long-running West End classic and this review is going to be no different!
Read More
Stills from The Lion King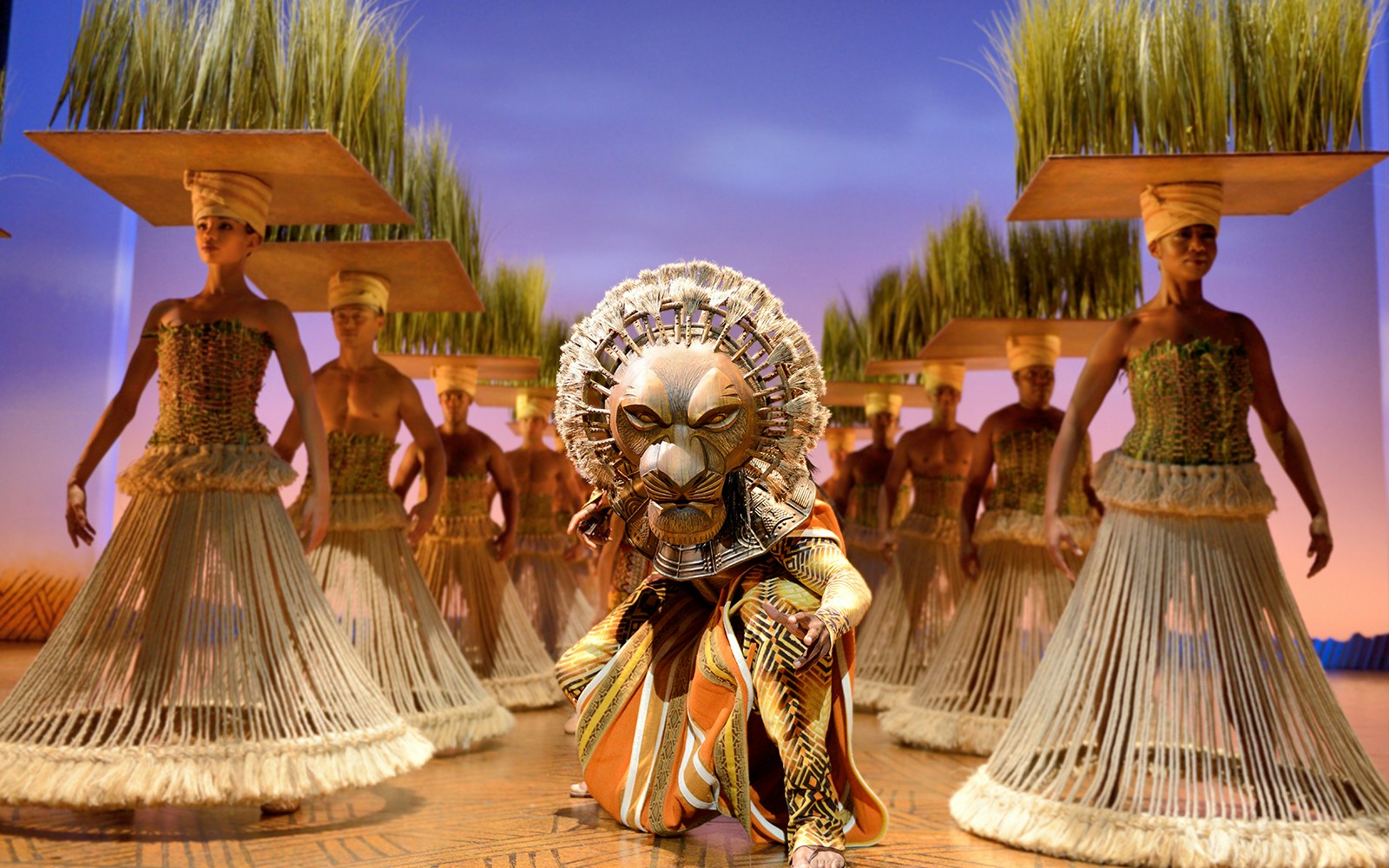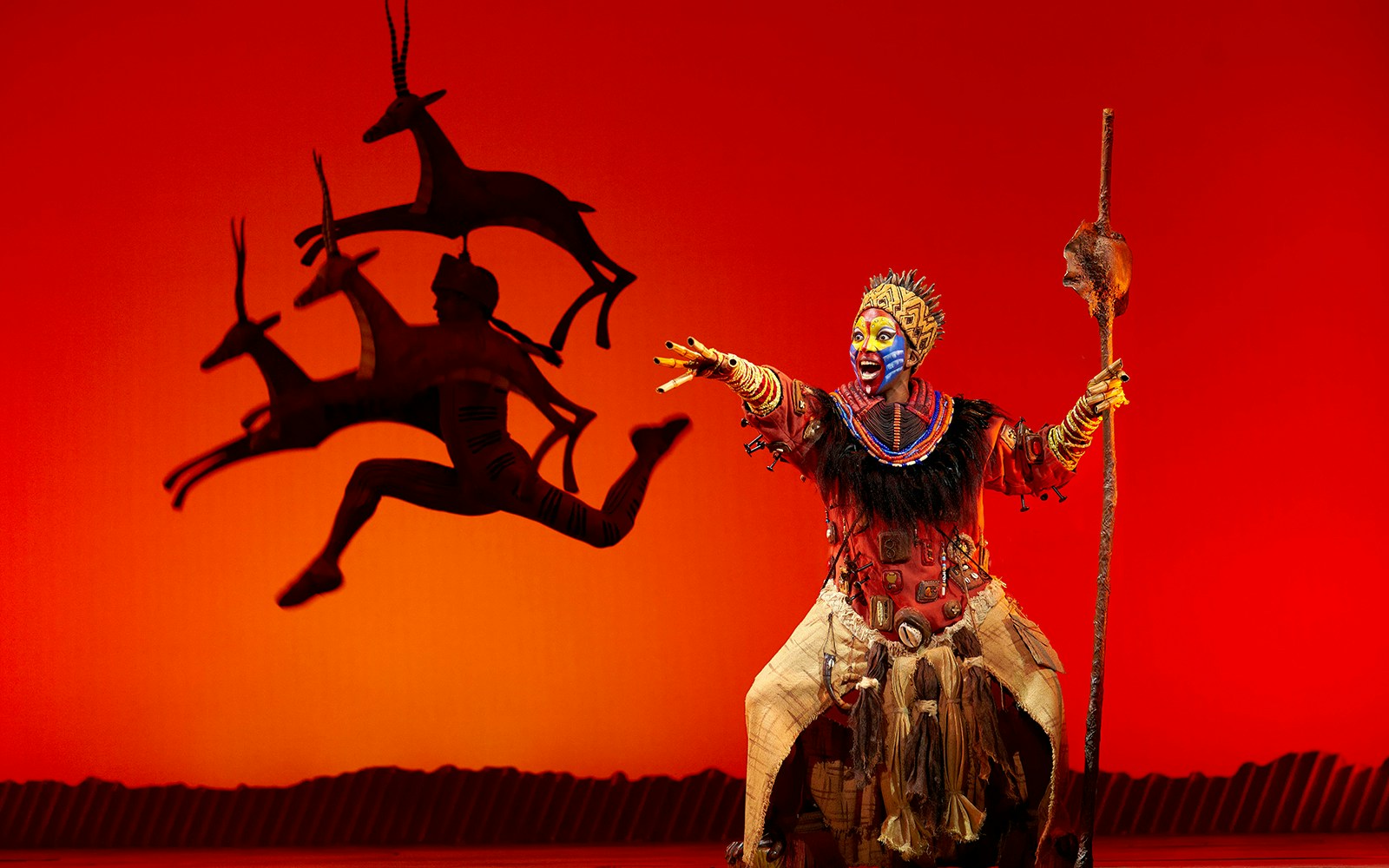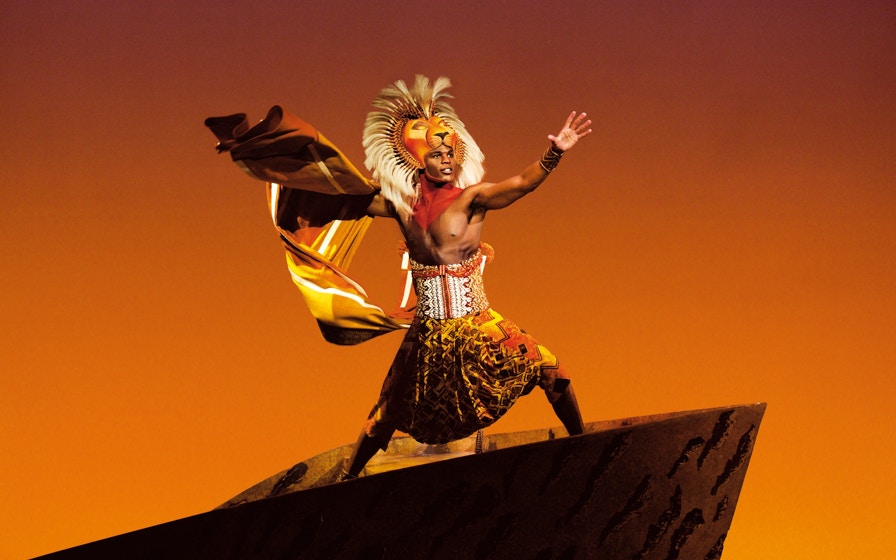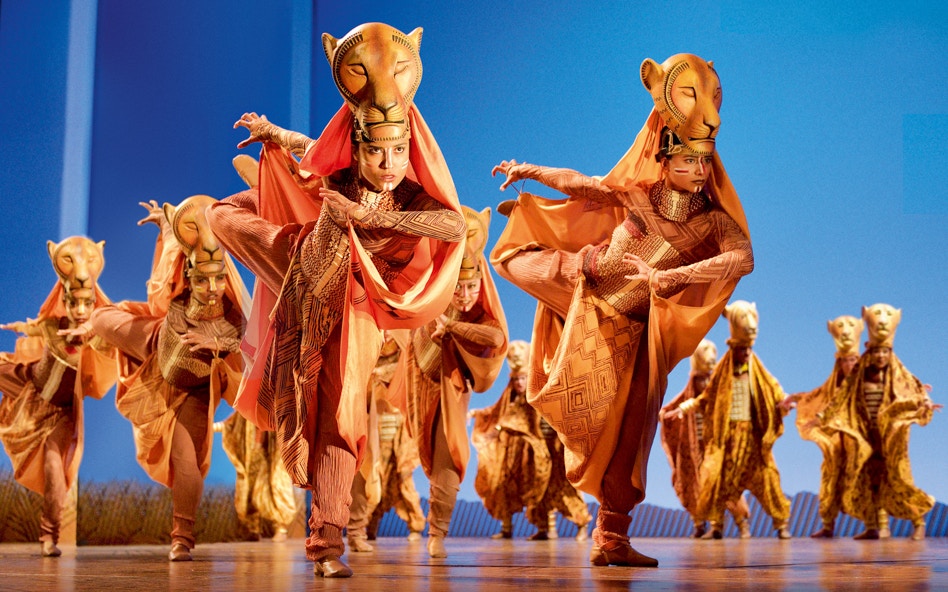 Show all photos