Contents
Cabaret Critics' Reviews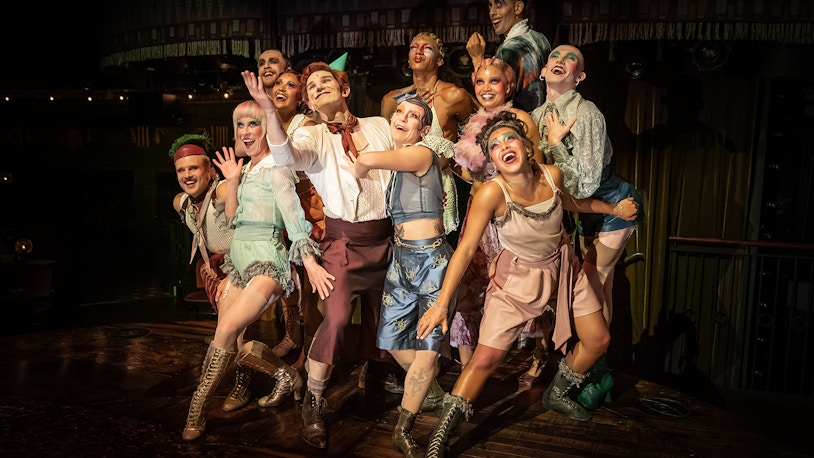 Critics' Verdict: ★★★★★
"Masterpiece of musical theatre"
"A glorious ode to escapism"
"Sublime"
"It's unforgettable"
"An evening of flamboyance, menace and magnetism"
"Kill-for-a-ticket theatrical triumph"
"Breathtaking"
"A terrifying production"
Cabaret Review: Our Verdict
Here is what our reviewer had to say about West End's Cabaret:
Wilkommen, Bienvenue, Welcome to the seediest, spookiest, strangest show in town. Descend down, down, down into the red-lit bowels of the KitKat Club – don't miss the free shot of schnapps on your way in – and up, up, up into the magnificent Gold Bar, where corseted dancers writhe above the top-shelf liquor. Inside the Playhouse, transformed from top to bottom by Tom Scutt, 1920s opulence meets the grit and sleaze of Berlin nightlife: ushers proffer champagne to tables, musicians warm up the crowd with jazz solos, and a hundred lamps pierce the smoky haze. When the tasseled chandeliers rise into the rafters, settle in and lose yourself in the dark magic of Cabaret. 
Stills from Cabaret