Dirty Dancing London Review
8th February, 2023 | By Sophie Prestwich
The Dirty Dancing London review is out now!
Our hot-off-the-presses Dirty Dancing London review is sure to give you all the juicy details of the show and by the end of it, you'll be itching to go watch the show and experience the magic yourself!
If you are looking for a show that is going to boost your mood, get you moving in your seat and give you goosebumps, then Dirty Dancing is the show for you. 
Currently showing at the Dominion Theatre, Dirty Dancing is back in the  West End and closely sticks to the 1987 movie in all the best ways. Telling the coming-of-age story of 17-year-old Frances 'Baby' Houseman, it's a throwback to the 80s. Whilst on holiday, Baby discovers the staff quarters where she is mesmerised by their modern, sensual dancing as well as the resort dance instructor Johnny. Accompanied by an incredible soundtrack featuring songs such as 'Hungry Eyes', 'Do You Love Me?' and of course '(I've Had) The Time Of My Life' this adaptation of the story makes it the perfect night out. 
The cast was brilliant and you can tell they are genuinely having an amazing time on stage. Stand-out performances include Michael O'Reilly as Johnny Castle and Kira Malou as Baby. O'Reilly reprises his role after making his professional debut as Johnny on the Dirty Dancing Tour. You can tell that he is comfortable and puts his spin on the character. It's not a Patrick Swayze impersonation! Malou as Baby is perfect casting too; her character development is endearing and you root for her throughout.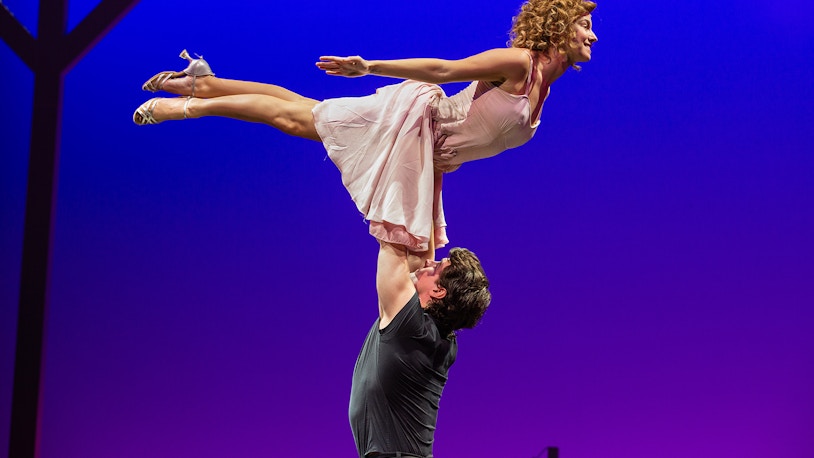 The Iconic "Lift" Scene
The Dirty Dancing review would be incomplete without mentioning the iconic "lift". There is no doubt that the audience wait throughout for "the lift" and it was just as breathtaking on stage as it is in the film. "The lift" represents the trust and union between Johnny and Baby and this moment brought the house down and got a deserved standing ovation. Georgina Castle was brilliant as Lisa Houseman, she also played this role on tour and once again you can tell she is having a fabulous time as Baby's younger and even more naïve sister. She steals the show in every scene she is in! Finally, Penny Johnson played by Charlotte Gooch was phenomenal! Her dancing was sublime and her vulnerable acting was moving. This darker storyline was so perfectly told and this was largely down to Gooch's portrayal of the role.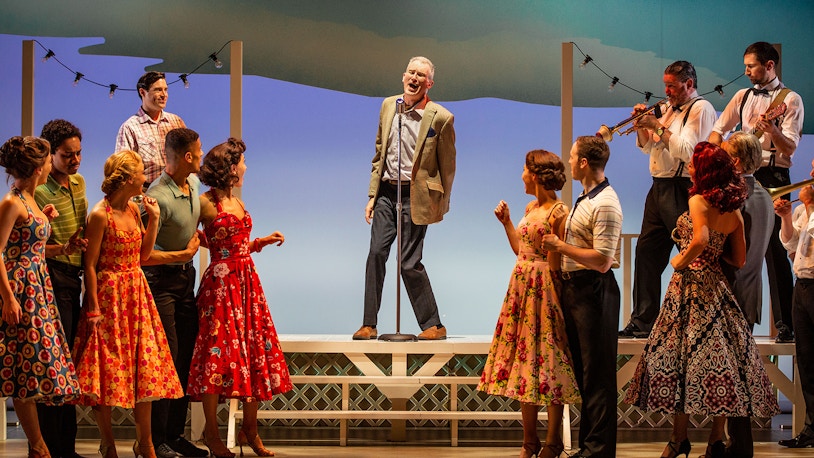 Beautiful Costumes & Sets Reminiscent of the 80s
All of the costumes were reminiscent of the movie and there we some stunning scenes where spins and lifts were elevated visually as a result of the beautiful costumes! Such care and attention have gone into the whole cast's costumes and characters definitely came more alive as a result of this. The set is cleverly done and replicates aspects from the movie but it is in no way predictable or boring as a result of this. Watch out for the play's version of the iconic scene at the lake when Johnny and Baby are practising "The Lift" I also loved the weaving of iconic songs; Kellerman's Band were all phenomenal. The music is such a vital part of dirty dancing and it was so nice to see the musicians getting their time to shine.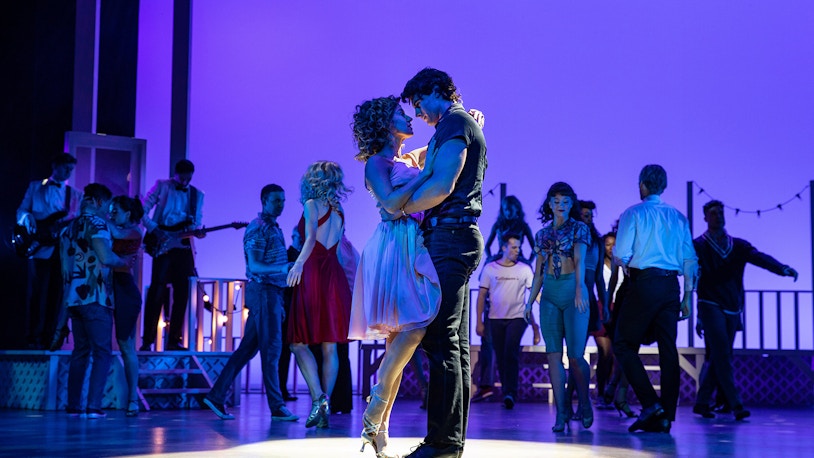 Dirty Dancing London Review: Final Verdict
Overall I would give this show five out of five stars because I had the time of my life watching it! Dirty Dancing is perfect for any night out with friends, your significant other or family. With Valentine's Day and Galantines coming up I would strongly recommend this show. Its infectious soundtrack, raunchy dancing and nostalgic story make it an all-around fabulous experience.
If this Dirty Dancing review struck a chord with you, make haste and go watch the fabulous show now because "nobody puts Baby in a corner"!
Book Dirty Dancing Tickets
Sophie Prestwich
After years of being a theatre fan and reviewing shows I had seen informally with friends and family, I decided to share these through Instagram. I have loved celebrating theatre with my online community and having the opportunity to see a variety of shows. Theatre is such an incredible art form and I love inspiring other people to go along and experience some incredible stories too.